Futaba 14sg Switch Assignment Notebook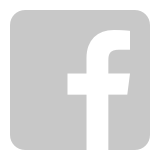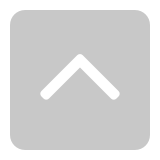 Uploading and Loding Picture ...(0/1)
Hmmm...using a Futaba receiver you can get all 14 channels, i wonder how to do it with Lightbridge. Tahoe-ed?
I have never been able to make it work. If you figure it out let me know. Theoretically, lightbridge is capable of handling 16 channels.
I think I know but will try and see if it works. I'm going to set the DG 1 to shutter and DG 2 go home since both are a switch I betting that I can set the switches. Also might be able to use the shutter switch to open the shutter or close. Will try this out and see if it works. Too late tonight but will get to by weekend.



HI Here is what I did to get 12 channels. I have not tried the DG1 or DG2 since I do not need the extra two channels
1. Double tap the SYS on the T14SG and scroll to Trainer Page 4 change the mode to 12 channels
2. I set the channels this way;
CH1 J1 Aileron
CH2 J2 Elevator
CH3 J3 Throttle
Ch4 J4 Rudder
CH5 - Gear (retracts) Switch SF
CH6 -VPP IOC Switch SD
CH7 -AUX4 "U" Switch SC
CH8 -AUX1 GO HOME Switch SA
Ch9 - AUX2 Shutter Switch SE
CH10 - AUX5 PAN Switch LD
CH11 -AUX3 TILT Switch RD
Ch12 - AUX6 Mode Switch SG
double check to make you sure you have a ll the AUX numbers different for each function. Then go to the LightBridge Assistant, connect your TX and Ground station and then connect to the laptop or CPU and map your channels from your TX to the LightBridge 1 ground station. This should get you working. I have not tried to use the DG1 or DG2 but may play with that at a later date. Hope this helps
Only way I got it to work was with an Sbus decoder...I have a video somewhere on YouTube...let me know if you want the link
DennisMurry08 Posted at 2017-4-30 09:24
I set it up as a 2 person ... not a single operator...so may not be of interest...but heres the link... https://www.youtube.com/edit?o=U&video_id=M9wsk1p5tJg

and as a reminder or tip, when you use an Sbus decoder it has 16 channels...since LB uses 1-8 then you start the additional channels on the decoder with channel 9-16...if you look closely at my video you can see the space where 1-8 doesnt have a wire...make sense?
Futaba 14SG use all 14 channels with Lightbridge
Copyright © 2018 DJI All Rights Reserved.
Forum Rules
Help in setting Dual Rates with Futaba T14SG
---
I find the instructions for this in the supplied manual very confusing. What I want to do is to set three rates for ailerons via the SD switch. One at 45, one at 65 and the last at 100, the limit travel. At the bottom of the dual rate screen are the numbers 1,2,3,4,5. I have been able to set the SD switch under the numbers 2,3 and 4. But what is the number 1 for? It seems you are unable to set any switch in association with the 1 position so that for example you would see the SD switch set under numbers 1,2,3.

One other thing on this page is the function of NT or neutral position. What is this used for?

So if anyone could provide an easy to comprehend instruction set for setting three rates on one flight control with this radio I would be most appreciative.

Since posting from research I believe now that position 1 relates to the initial setting from which the aileron movement for example can be reduced. But how would you set three rates with the lowest movement or maximum derate set to the switch being at its upper point and the 100% position at the switches bottom position.

Many Thanks.
---
Last edited by pbeck39; 03-24-2015 at 09:45 PM. Reason: New information